CSR
Our efforts to serve the community
Our Priorities
Education for all- We believe that the right to education is for all and that everyone should get equal opportunities to grow and succeed.
Premium Healthcare- We channel the focus on the poor condition of public health across the country and are continuously working towards improving healthcare facilities for the underprivileged.
Food Security- We believe that Global hunger has been on a rise in recent years, and COVID-19 is further threatening food security amongst the underprivileged and lower income households.
Our Stories
Funding education for students:
This year we funded Nitish Kumar Sharma's first-year tuition fees at C.M.R. Institute of Technology.. Nitish hails from a humble background. His father is a carpenter and does bits and pieces work, and has meager savings. Nitish has aced his academics and will be the 1st engineer in his family. He also does bits and pieces of work in his spare time to earn some money. He is doing his Electronics & Communication Engineering from a renowned institute in Bangalore, and we hope that through this initiative we can uplift his family from daily struggles the face due to poverty
PM Cares Fund:
We contribute to the PM Cares Fund, where the objective is to undertake and support relief or assistance of any kind relating to a public health emergency or any other type of emergency. This includes the improvement of healthcare or pharmaceutical facilities, other necessary infrastructure needed to ensure the safety of our fellow Indians.
Rotary Club of Bombay Queen's Necklace Charitable Trust:
We teamed up with the Rotary Club of Bombay Queen's Necklace Charitable Trust to Feed homeless and migrant children in Bombay. Through our donations, we have been able to feed thousands of destitute children over numerous months.
The Akshaya Patra Foundation:
We donated to the Akshaya Patra Foundation to provide thousands of children with mid-day meals in schools, often one of the main reasons they end up going to school. Through this initiative we aim to provide students with food security as well as an added incentive to gain an education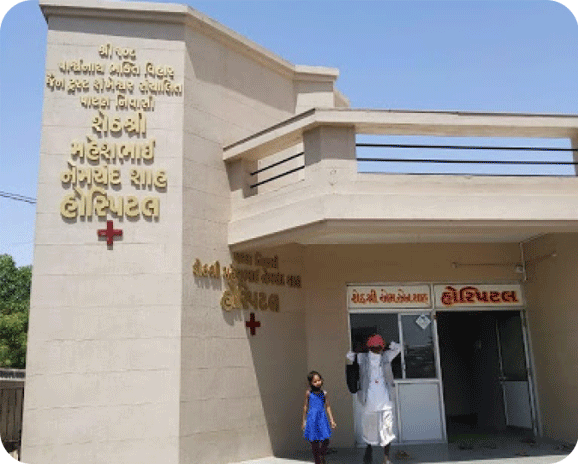 Philanthropy:
Mahesh Shah Hospitable Trust:
Mahesh Shah Charitable Trust hospital has been built and managed by us since 2005 in Shankheshwar, Gujarat, 2 hours away from Ahmedabad. Around 3,500 patients are being treated monthly and are provided with free medication. It is one of a kind hospital in the town that serves the needs of not only Shankheshwar but numerous towns around it too.
Mahesh Shah Charitable trust is also proud to be associated with "Changemakers of Latur" brought to life by a collective number of donors who are tackling the issue of child marriage in Latur. The initiative focuses on aspects like – Building awareness on the ill effects of child marriage, conducting counseling and life skills sessions with adolescent girls, connecting families with job opportunities & ensuring that girls can complete their education.